Check here often for updates on the progress of construction of the new laboratory pavilion and renovations to Parran Hall and Crabtree Hall.
Webcam
See minute-by-minute updates on the construction progress from the point of view of the webcam mounted on Litchfield Towers across Fifth Avenue from GSPH.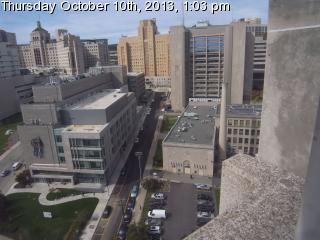 Photo Galleries
View historic, construction, and architectural rendering images in our GSPH multimedia gallery.

Make a Gift
Learn how you can be a part of GSPH history and leave a lasting legacy for yourself or your family. Participate now in the GSPH capital campaign: Building for a Healthier World.